Climb Mount Kilimanjaro
Welcome to Wonderful Tanzania – Unforgettable Travel Experience
SHUJAA TOURS
The Experts in Climbing Mount Kilimanjaro.
We  assist you in planning and preparing  your trip,
Guide you to the highest peak of Africa
With safety and comfort.
Unforgettable Experience!
Our Outdoor Adventures give you the sense of Peace Pride and Freedom 
Every day of your visit is living life to the fullest
On our trips you'll be surprised of some  hidden gems that others miss, or don't even know about. As our guest, we want you to experience the country, not merely observe it. We'll take you closer to the country, its culture and people, often in unscripted, spontaneous, impossible-to-replicate ways. You'll go back home having seen and experienced the country in a way that other travelers might never have.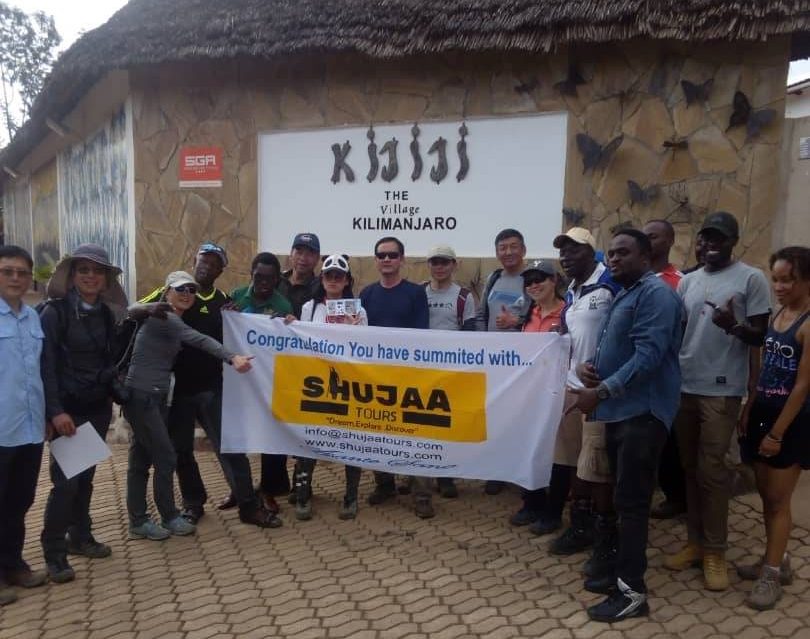 We are experts on climbing Mount Kilimanjaro. We are a guide tour company based in Moshi, Tanzania. We are not a travel agency that rents out guides, instead we are the guides that ensure your success, safety, and comfort throughout every aspect of your trip. We have an exceptional depth of experience and an amazing team, and we guarantee the highest level of service and professionalism in all our climbs.
Dear travelers,
We hope you are safe and healthy.
In light of the world opening up slowly amidst the current pandemic, we wish to inform you that Tanzanian Airports are now open. Guidelines to Tour operators and accommodation have been received on how to enhance hygiene & sanitizing as well as maintaining safe distances. The welfare of our guests as well as of our staff remains of uppermost importance to us.
Read More …
We help you plan your trip
Provide practical information and guidance for your visit
We are your Climb Kilimanjaro personal assistance and guide
Ensure your safety and comfort
Guide and attend you to summit mount Kilimanjaro with success
Make your visit amazing and memorable
You are our guest, a guest is treated special with respect and comfort.
Your Kilimanjaro Trek Starts Here
Varying in duration from 5 to 9 days, we are confident that we have a Mount Kilimanjaro trekking tour that is suitable for different age and physical abilities. We are always pleased to spend time discussing with trekkers all the 7 different routes that we offer for Mt Kilimanjaro.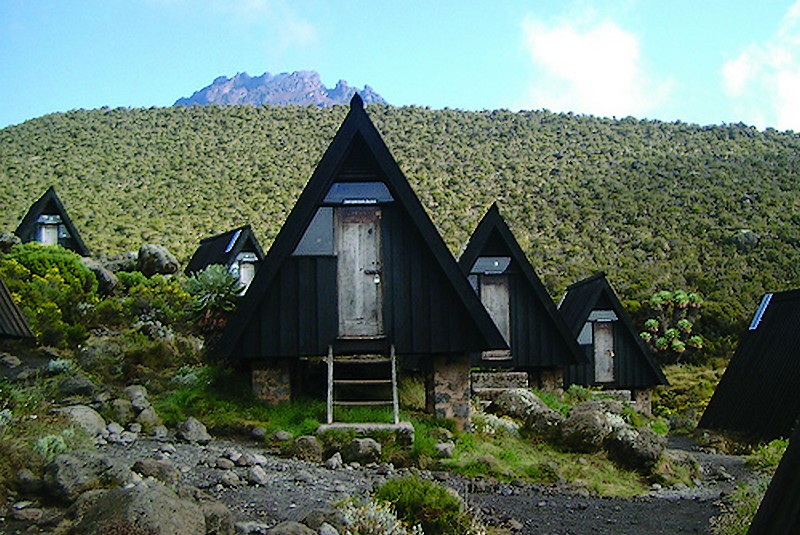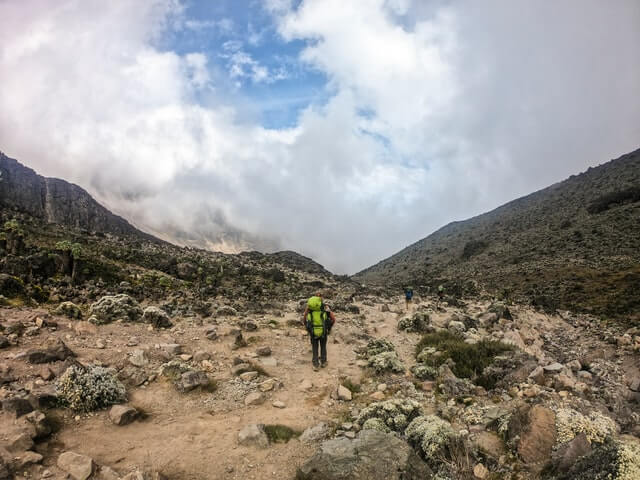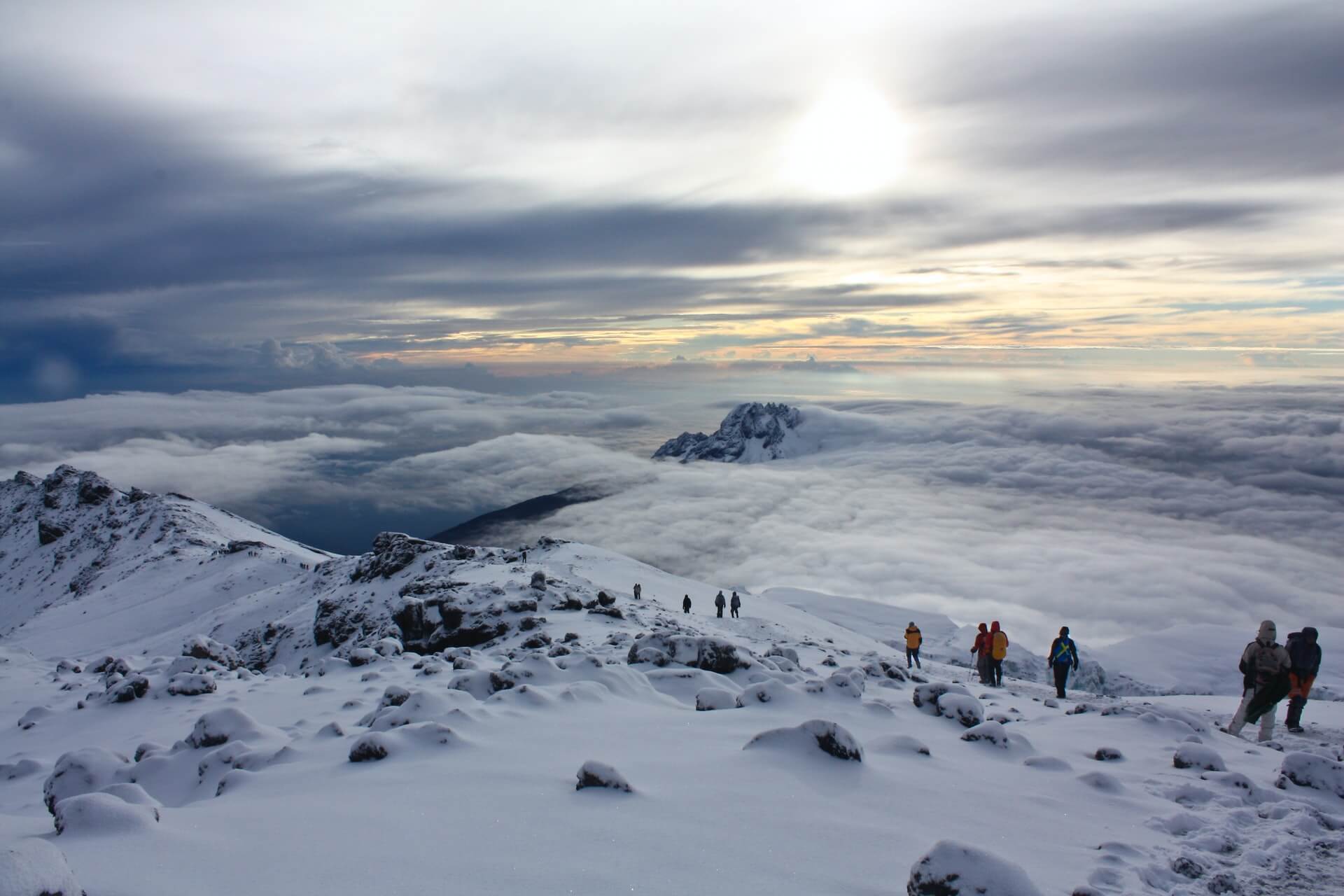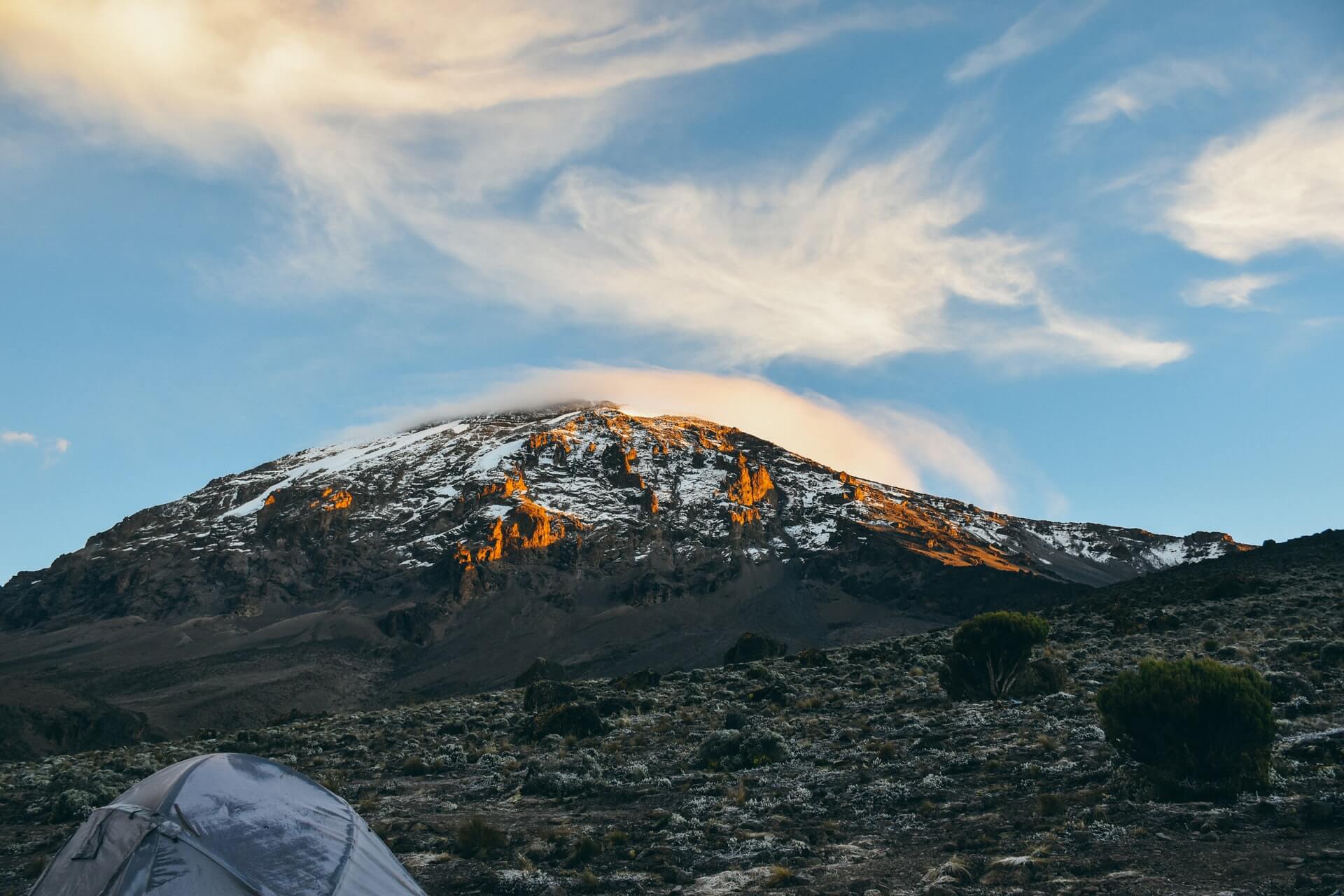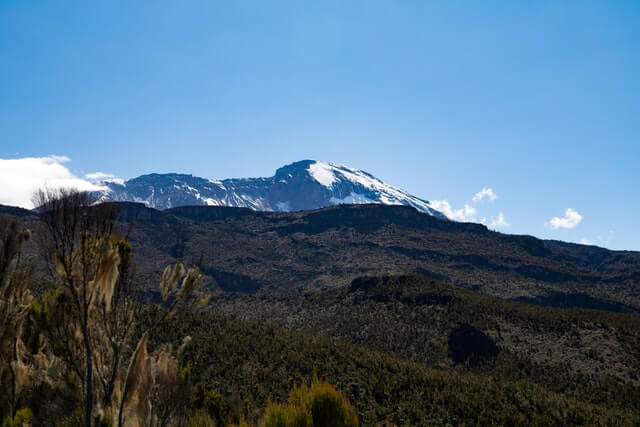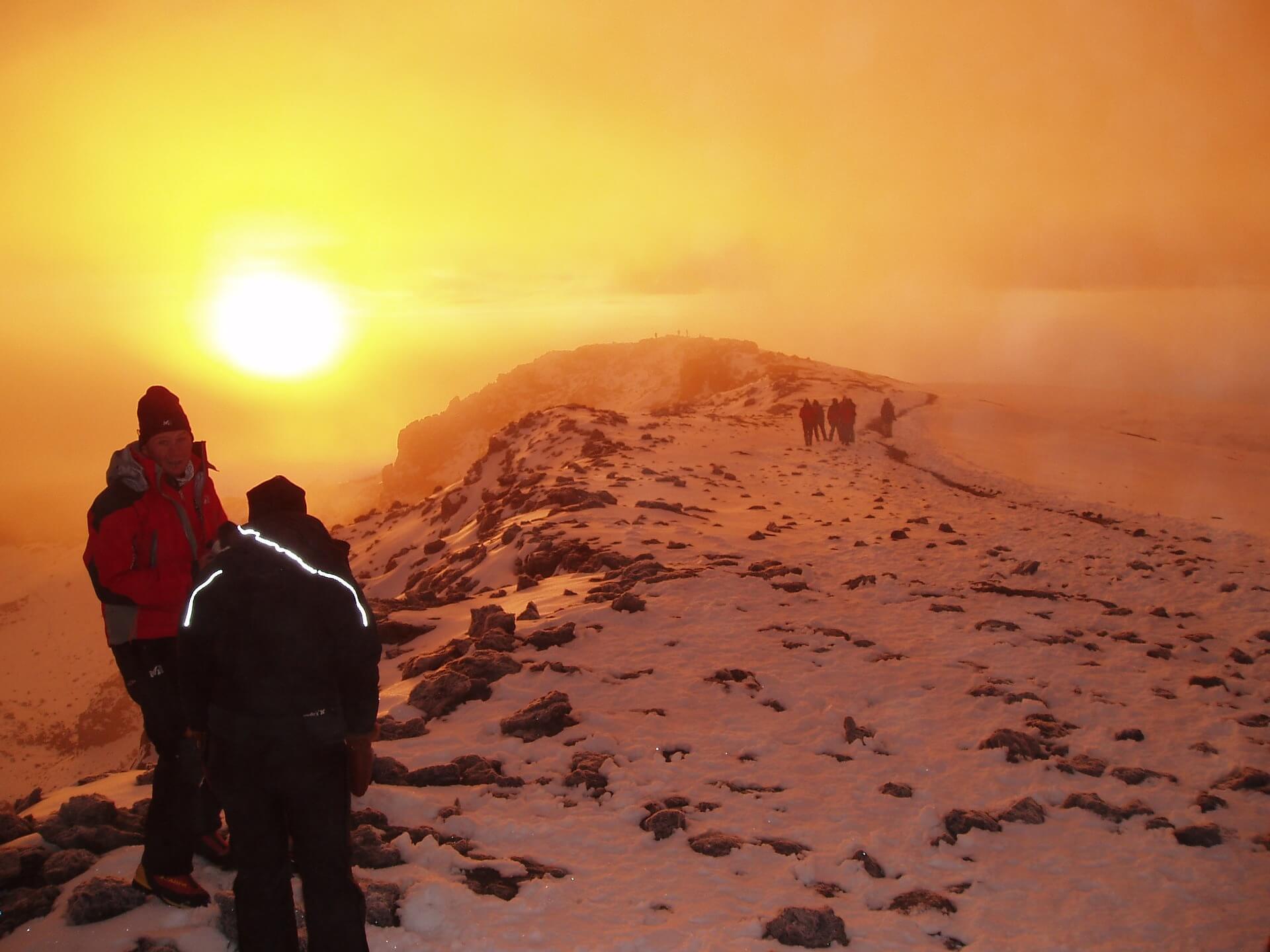 Northern Circuit Route
9 Days
KINDLY NOTE THAT:
You don't have to be the fittest person or have experience with mountain climbing or advanced trekking skills to be able to join one of our Mount Kilimanjaro trekking tours, though you must undertake some fitness training beforehand as recommended by our mountaineer experts.
Need Expert Advice?
SHUJAA TOURS has qualified experts ready to help you plan and create a successful trip to the summit of Mount Kilimanjaro.
Get FREE Advice
See What Our Guests Say About Us on a TripAdvisor
Your Health Safety & Comfort During Kilimanjaro Climb
For Kilimanjaro Climb safety measures come first before rescue. Once you are on the mountain we do everything possible to ensure you remain healthy. We monitor your health closely to spot the early warning signs of problems. All of our  guides have high altitude experience, are qualified High Altitude First Responders, and are trained in Wilderness Emergency Medicine. This guarantees that we run our trips to the highest standards. NOTE : Prior to your ascent of Kilimanjaro, we make sure you understand what is provided for in our medical kit.
Climbing Gear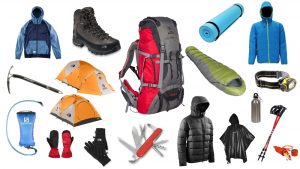 One of the important prerequisites of a successful summit attempt is being properly equipped. Please remember to limit the weight of your duffel bag and its content to be carried by the porters on the climb to 15 kg (32 lbs) or less. Extra luggage, including clean clothes to wear after your climb, can be left at the hotel in Moshi.
Day Pack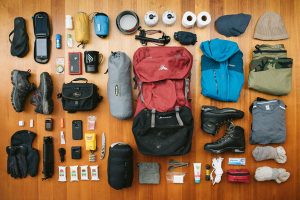 Normally you will not see your backpack from the moment you hand it to the porter in the morning to at least lunchtime, and maybe not until the end of the day. It's therefore necessary to pack everything that you may need during the day in your day bag that you carry with you. Every person will have their own porter carrying their bag so nothing ever gets lost.
Daily Routine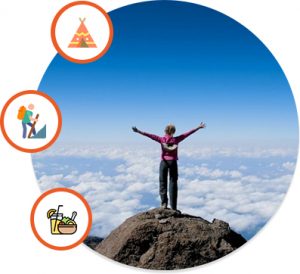 During your climb of Kilimanjaro generally breakfast is between 7.30am and 8.00am, and departure from camp is at 9.00am after medical checkup. There is a lunch at midday, hot drink and snack around 4pm and dinner at 7pm. Summit morning is different; full breakfast 11.30pm and start hiking at midnight or sometimes 1am. Most daily hikes take from 4 – 7 hours. The pace is slow and not forced at all. There is a rest at least once every hour and plenty of time to take photos, enjoy the view and chat. When you arrive at the campsite you will find the tents erected and your bags ready to collect. In the morning please have your bags packed before breakfast.
Food & Water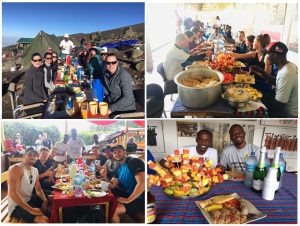 Food and water on Mt Kilimanjaro: staying hydrated and well-fed on your climb is absolutely vital, especially when conditions are such that you might not want to eat or drink as much as you should. For each climb on Mount Kilimanjaro a dedicated cook will be part of the logistical team. Daily meals are breakfast, lunch, afternoon snack, and dinner. We have non-vegetarian and vegetarian menu.
Accommodation
The quality of your camp is very important: keeping your body healthy and rested is absolutely essential to summit success. Sleeping tents come with full-tent closed-cell foam ground pads, which keeps you warmer, drier, and more comfortable.
Tailored fly sheets and attached vestibules provide space for your gear. If you are travelling with your own group you can share tents.  Tents are large enough for three adults, but we don't put more than two people in a tent. Sleeping pad (non-inflatable 2-inch pad with nylon cover). We take our equipment very seriously and make sure everything is in good working order and clean.
Mountain Hut Accommodations
MARANGU ROUTE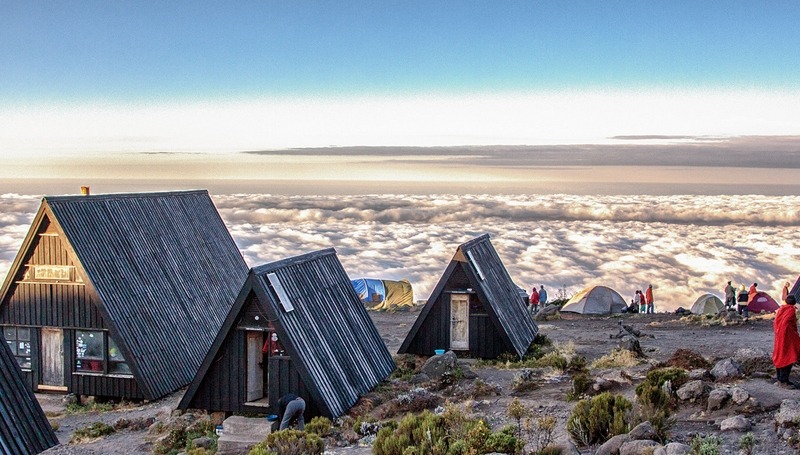 This is the only route which offers sleeping huts in dormitory style accommodations in lieu of camping. Guests are supplied with mattresses and pillows, but sleeping bags are still required. The huts have communal dining halls and basic washrooms, ranging from flushing toilets, running, and buckets of water. However, we provide a private toilet for our guest.
Toilet
Toilets On Kilimanjaro
Are you thinking about how you 'do your business' on Kilimanjaro? Look no further, here is all the information you need about toilets on Mount Kilimanjaro.
While climbing Kilimanjaro, there are always going to be public toilets at each camp site. These are known as 'long drop' toilets. They are wooden permanent buildings that look like…Well normal public restrooms.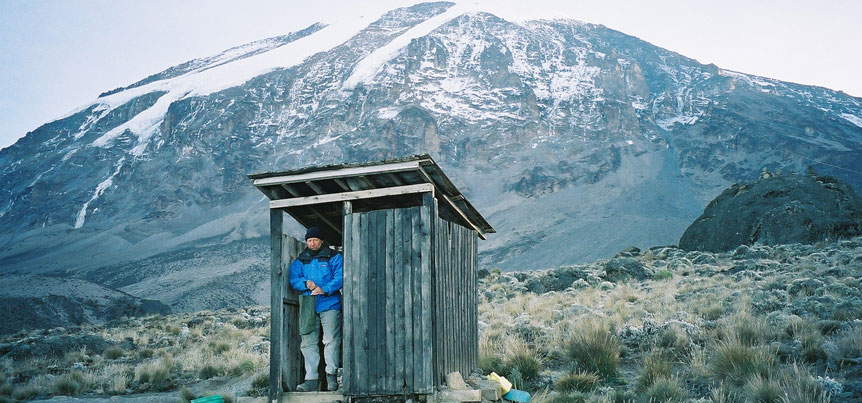 Long drop public toilet facilities are provided and maintained by the Kilimanjaro National Park.
Private portable toilet
For the comfort of our guests we provide private portable toilets. This is a simple chemical toilet or in some cases a bag attached to a toilet drum and seat that sits inside a private toilet tent.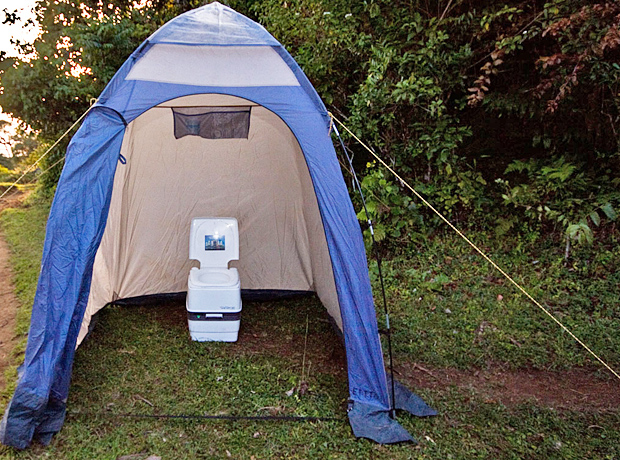 Private toilets are just for you and your own group. A porter is tasked with carrying the toilet and toilet tent from camp to camp, and makes sure it is clean and sanitary.
Rescuing Procedure
Evacuation on Kilimanjaro
Kilimanjaro rescue procedures happens when a climber is sick or injured and requires medical attention. In such instances, you will be assisted by our  Medical Trained Guide head or assistant guide to return back to the gate.
Air Ambulance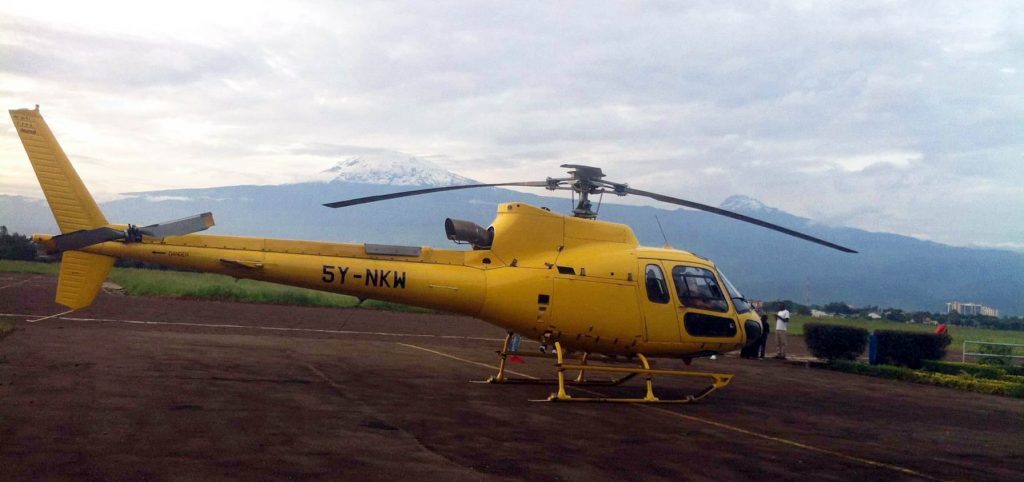 We recommend our guests to Intensive Care Air Ambulance (ICAA) AMREF Flying Doctor who can evacuate you in case of any severe problems. We usually use the following four areas which have helicopter landing pads on the site: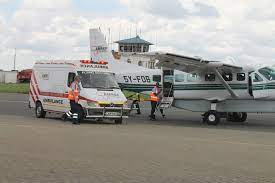 Shira
Barranco
Saddle
Horombo
There are two possible evacuation sites; BARAFU at 15000ft/4570m amsl and KIBO at 15,500ft/4724m amsl. Please note that these sites are very high and can be extremely dangerous during evacuation. As such, an evacuation out of the two sites will be conducted on pilots discretion and exceptionally good weather.
Stretcher evacuation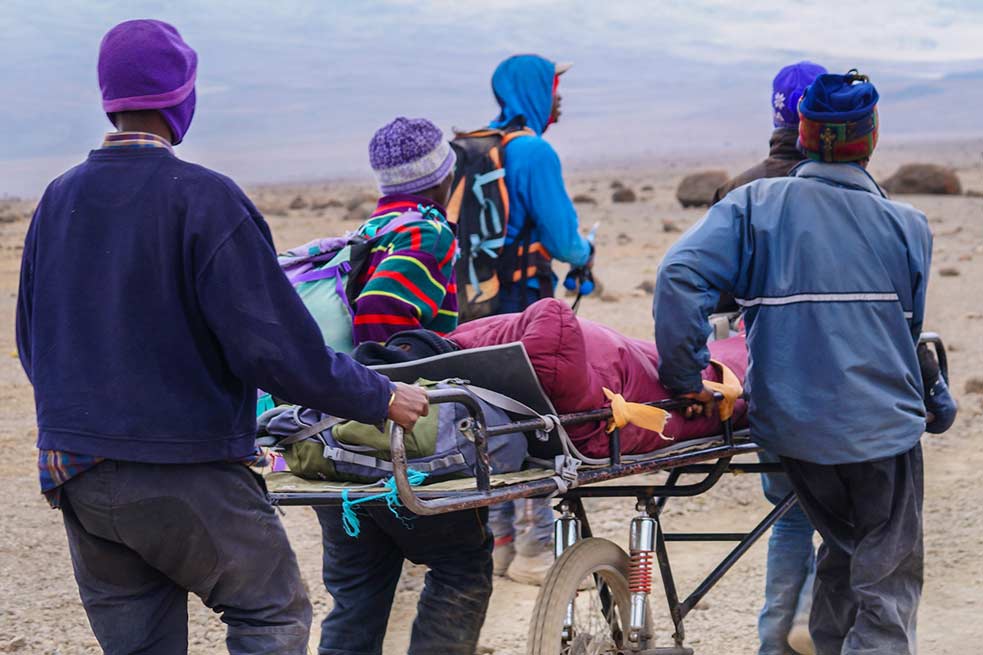 Mountain evacuation is always complicated, and Kilimanjaro is no exception. Thankfully, it is rare that climbers need to be evacuated from Kilimanjaro due to severe altitude sickness or injury. Much more common is mild altitude sickness triggering a precautionary evacuation. Evacuation from Kilimanjaro is initially on foot (if able) or by stretcher, until the point that can be reached by a rescue car or helicopter.
Rescue Car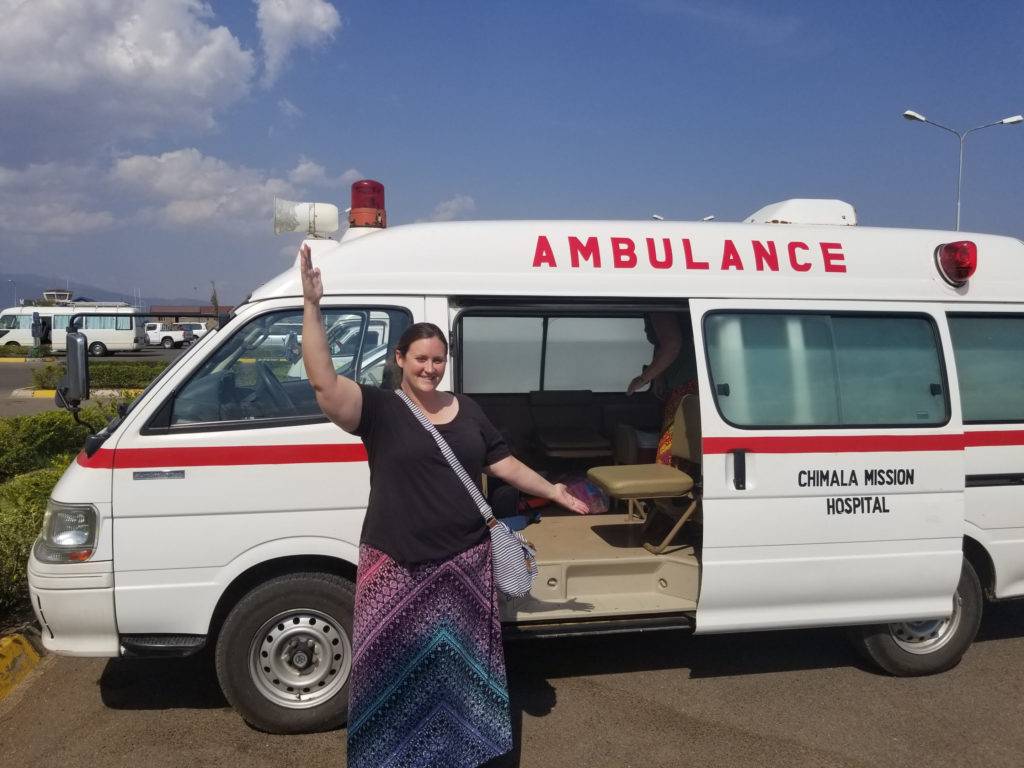 The National Park authorities provide a rescue car for these situations, and there are ranger posts on the mountain with radio contact to the park authority headquarters. Once in a vehicle, the sick climber can then be transferred directly to a hospital (KCMC Hospital in Moshi or ALMC Hospital, AAR Clinic or Aga Khan Clinic in Arusha), or if, as is often the case, they are already recovering from altitude sickness, to their lodge. There are a number of quick descent routes on Kilimanjaro meaning that evacuation can be completed in a day from just about any point on the mountain. We have a well-staffed climb team that include sufficient staff to allow an assistant or lead guide to travel with the sick climber without affecting the rest of the group.
Kilimanjaro Planning Guide
Our aim is to provide professional and inspiring advice to help you prepare for an amazing hiking experience on Mount Kilimanjaro, and Tanzania in general. Kilimanjaro is undoubtedly a challenge, so it's essential that you are fully prepared for your mountain climb. Over 30,000 people climb Kilimanjaro each year and for many it's an adventure of a lifetime. So, if you're up for the challenge of climbing the tallest mountain in Africa and world's highest freestanding mountain, we've compiled some very important things you need to know. Here is what you need to know before trekking Kilimanjaro:
Kilimanjaro facts
Choosing a Kilimanjaro trekking route
When to climb Kilimanjaro
Acclimatising to Kilimanjaro's high altitude
Luggage & camping equipment
Personal trekking gear
Planning, logistics & other information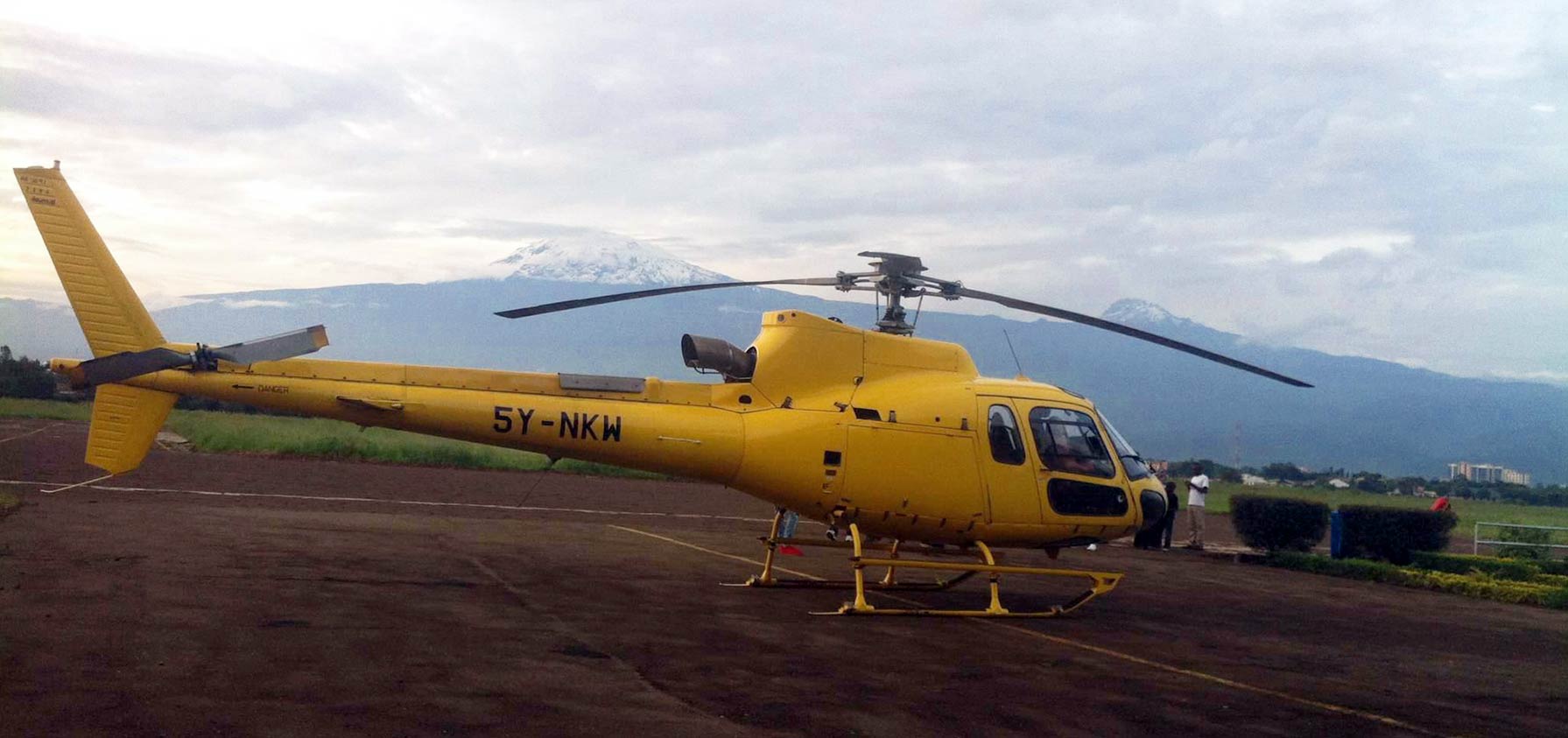 Can't find any insurer willing to cover this activity?
If you can't find a local insurance policy to cover yourself, we can recommend 'Ripcord' who can cover almost anyone on Kilimanjaro, regardless of your country of origin:
http://www.ripcordrescuetravelinsurance.com/st190117/
Most trekkers will never use insurance however the costs associated when an incident occurs can be in the thousands of dollars. You get an insurance with the expectation of not to use it, but in case of an incident you'll appreciate those high costs of medical evacuation covered by the insurance company.
READ MORE >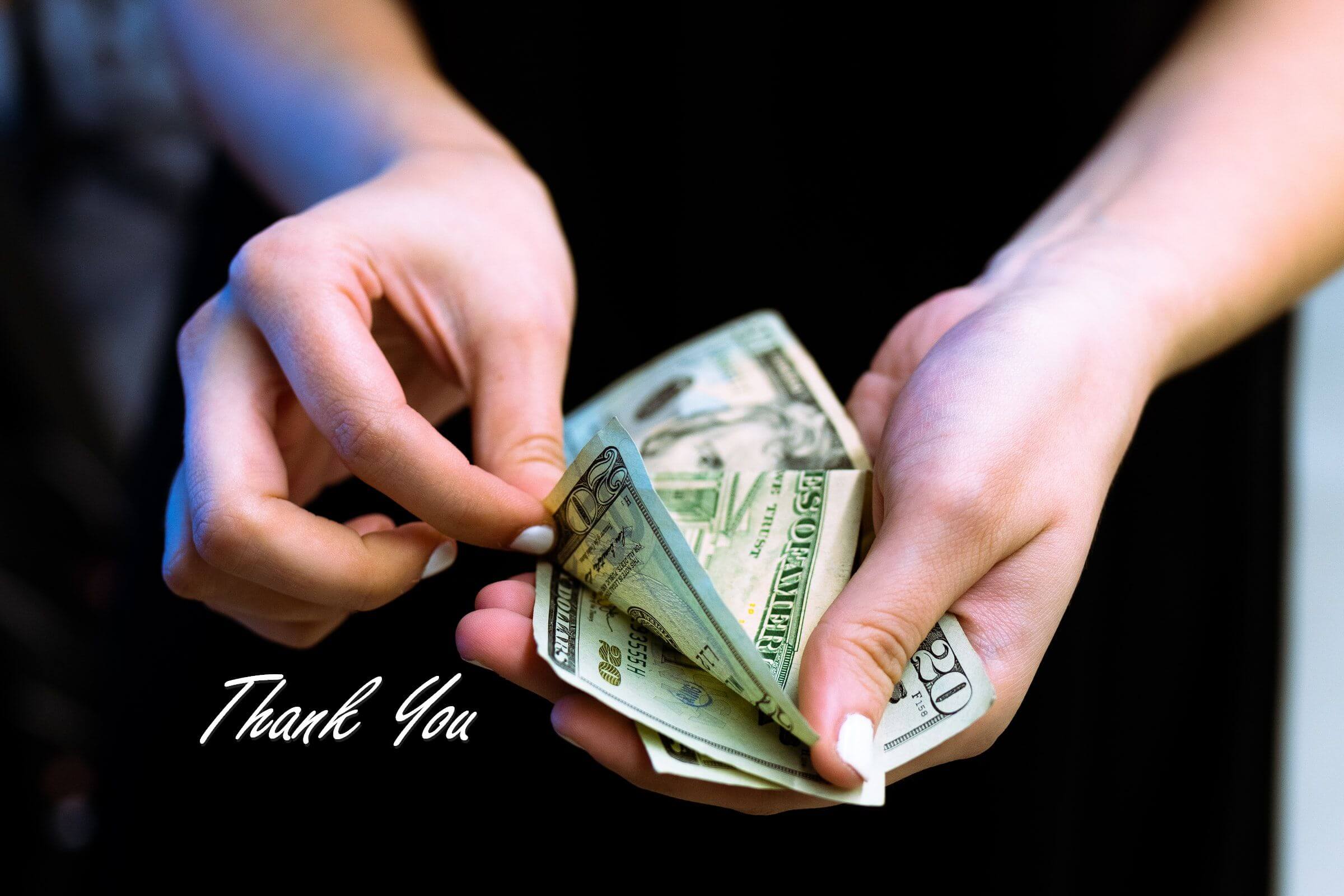 A tip (of course) is never compulsory but customary.
Please note that these guidelines and approximate figures are intended to assist you in making a choice. You should not feel obliged in any way to tip, or be pressured by any member of staff to do so. Book a cheap Kilimanjaro climb is to support the shameless exploitation of the very people who make it possible for you to successfully climb Kilimanjaro; Our Kilimanjaro tipping guidelines are intended to give a fair tip to the porters and guides; though we realize that tipping may not be a common practice for some culture.
READ MORE >
BOOK WITH CONFIDENCE
We know that — now more than ever — you need to feel confident when deciding whether to book a holiday with us. You want guarantees that any travel plans you make will be flexible, secure and fully supported.
Book Now for FREE